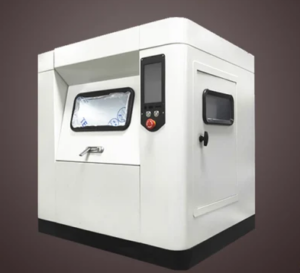 A SLS 3D printing service is used for both prototyping of functional polymer components and for small production runs.
Its versatility makes SLS a great alternative to injection molding for low-production runs.
Selective laser sintering (SLS) 3D printing is a prototyping process that combines microscopic particles. Technically, it uses polymer powder into a solid structure based on a three-dimensional
SLS, or selective laser sintering, is a 3D printing technology ideal for rapid prototyping and low-volume manufacturing applications. The outstanding precision possible makes it the 3D print technology of choice for printing parts with living hinges, moving pieces, snap fits and additional applications where tight tolerances are required. SLS is often used for Direct Digital Manufacturing (DDM), a type of additive manufacturing like FDM/FFF and SLS 3D printing.